SPIDER MUSIC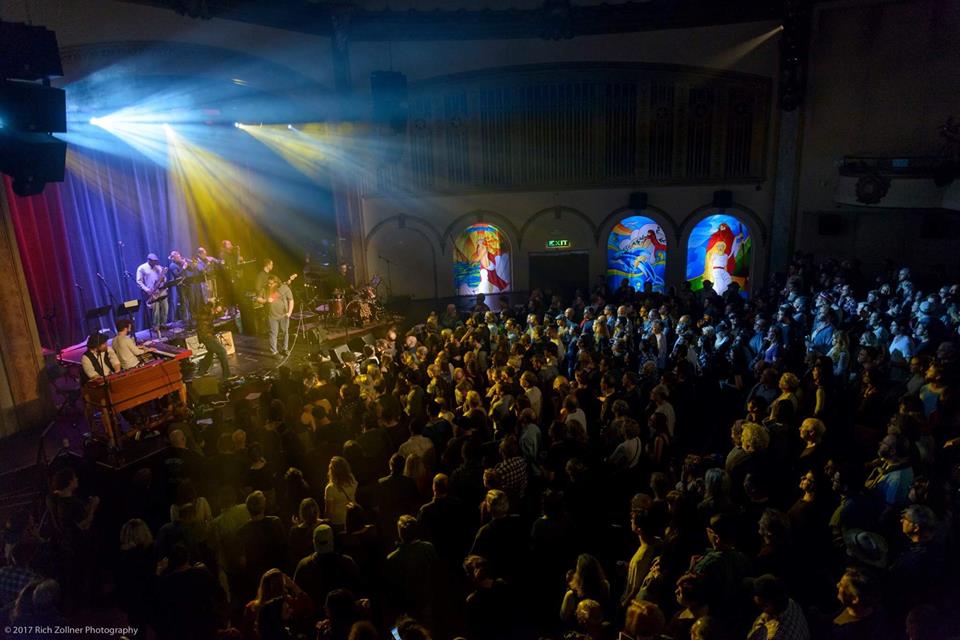 At Seattle's Tribute to the Last Waltz on November 24th-we played the music of The Band (with the late Allen Toussaint's great horn arrangements) and raised $14k for Northwest Harvest. No turkeys were harmed in the production of this concert. Thanks to Jasen Samford and Michael Rognlie for all the heavy lifting. Where's Waldo?
Photo by Rich Zolner
Performance Schedule Updated
CD Releases on which I'm featured
Teaching (Info about lessons, plus a fingering chart and flash cards and some music to play) (Updated 110/25/17)
Here is some video from a Sidewinder gig at Mona's-
Gallery 1412 has put together a compilation CD by its members, for the measly price of $5. It includes an unreleased recording by my late mentor Al Hood and me of the Ballad from "M.D.D.-Four 4" from "Wending".
A small part of "PK and What Army" at The Seamonster-what a great gig at a great place-
Left to right: Jon Rieser, Troy Grugett, me, Andy Coe, and Tom Varner.
More shots by Chris Davis here. (Facebook login required.)